FULL-SERVICE since 1996
We take care of your booth and you take care of your customers!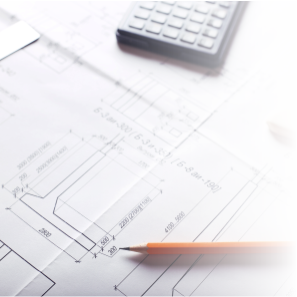 Drafting & Design

free design proposals for your exhibition stand by our graphic designers
using the latest 3D CAD software, we show you photo-realistic designs and visualize light reflections and surface materials
virtual walk-through of the booth long before realization enables concept optimization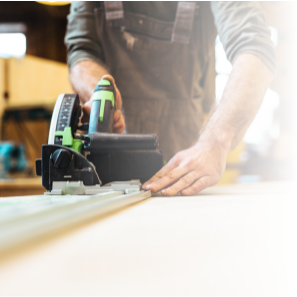 Production
experienced & qualified employees
own carpenters, advertising technicians, mechanics and well-rehearsed assembly teams
environmentally friendly production through the use of FSC-certified wood from sustainable forestry in the in-house carpentry workshop
short manufacturing times thanks to centralized production make even last-minute change requests possible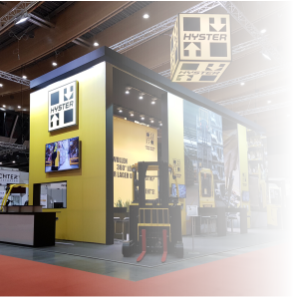 Service
reliable delivery by our own fleet of vehicles
installation by our experienced teams of fitters on site throughout Europe
dismantling – No worries after the fair
support for the integration of your exhibits
proven processes incl. quality assurance
application for stand construction permit, technical connections, etc.
ADAC and its Heliservice and HEMS Academy divisions will be exhibiting at the international helicopter trade fair "European Rotors", which is being held in Madrid for the first time this year. The successful long-standing collaboration with Protec Messebau will...
read more
Die beiden Unternehmer aus dem Bereich der Herstellung von 3D-Druckern stellen in diesem Jahr zum ersten Mal gemeinsam auf einer Standfläche aus. Protec betreut BigRep seit mehreren Jahren auf der formnext und auch Hage3D konnte mit dem Konzept für einen...
read more
Clients worldwide trust us – for good reasons
Your advantages with PROTEC Exhibition Constructions in Germany
Expert for over 20 years
We have over 20 years of experience in the trade fair business and know all the relevant trade fair locations in Europe from Stockholm to Amsterdam to Barcelona, as well as from Husum to Berlin to Munich.
Well-rehearsed assembly teams on site
For all relevant trade fair locations, we have German installation teams, all of whom have been working reliably for us and our customers for many years.
Smooth processes
Clearly distributed tasks, fixed contact persons and project managers who pull all the strings together – proven processes that lead from planning and design concept to production and delivery of your trade fair stand.
Price guarantee - no subsequent costs
After you receive an offer from us, there are no further costs for the services according to the offer. We issue a price guarantee with every offer
Continuous 24/7 on-site support
To ensure that everything runs smoothly during your trade show appearance, we offer you continuous on-site support. In emergencies, we are available for you 24 hours a day at trade fairs.
Creative Team
Our creative team of designers, interior designers, project managers, craftsmen and fitters will use their experience and ideas to ensure that your exhibition stand stands out from the rest.
We act rather than react
We proactively approach you to move your project forward and don't wait until you ask to provide important information.
Quality assurance measures
Various documented quality assurance measures during the different project phases ensure the success of each project.
Software-supported project management
With our database-based project management software, we have all the information about your project at a glance at all times. Every employee has full access to all details from every position, even on the road.
Now you know roughly what we do.
Get to know us better!